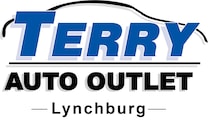 Website:
Terry Auto Outlet VA
Address:
2828 Candlers Mountain Rd, Lynchburg, VA, United States 24502
Phone:
866-944-4362
Category:
Automotive
Average Visitor Rating






Each year, new models are equipped with the latest and greatest features. If you want to have these combined with your new purchase, you'll end up having to add these to the original sticker price. This extra cost is avoided when you purchase an older model as any added features are already associated with the used car. Terry Auto Outlet is a trusted name known for providing quality vehicles, service, and parts.